General Comments
May 16, 2015 General Comments
Highlights and Info from the Past 40 Years or so…
Vicki Richards' musical roots and extensive training are in traditional North Indian Raga, Classical European Music and Electric Fusion. Ms. Richards began her professional career in an orchestra while simultaneously playing electric avant-garde fusion.
She has performed in India, Carnegie Hall, and in concert with choreographers, dancers and eclectic ensembles. (Dale Andree and Mary Street Theater, Karen Peterson Dancers, New World School of the Arts, Sharron Rose Widner)
With the infusion of electronics on her custom built violin in the 1970s, Ms. Richards's evolution began. She has made historic and unique musical contributions in performance and in recordings over the past 4 decades. Her electric influences began with collaboration with Jazz Vibist Jerry Gentry at Indiana University, Switzerland and Rhode Island at the base of College Hill.
Beginning at age 20 and for more than 10 years Ms. Richards played professionally with symphony orchestras in NYC, Rhode Island, Switzerland and Miami, FL.   This was simultaneous to her fusion and electric violin playing.
Julie Lyon Lieberman's book "Improvising Violin" notes her development and contribution in the field of West East Fusion before music categories included Global, World and New Age Music.
In Miami, while attending University of Miami's Frost School of Music with a full scholarship, her creative efforts included ground breaking work with Robert Thomas Jr, (Weather Report) Amit Chatterjee (Zawinul Syndicate) and Tim Richards. The ensemble was Amazone.
Her first solo recording included these and other artists (on 2 inch tape) and became "Parting the Waters" (remastered on CD. Version 2 was picked up by Coconut Grove Records.)
Vicki Richard's Indian Raga program with tablist Tim Richards, Carnegie Recital Hall Debut was in 1983 (New York Times reviewed)
Ms Richards was the recipient of grants for Professional Development in India by the American Institute of Indian Studies (University of Chicago) and the Smithsonian Institution., 1979 & 1985. She toured to represent the USA in 1986 for Festival of India.
Curiosity about improvised music led her to North Indian Classical Musical studies in Banaras beginning in 1979. She was a disciple of Pt Amarnath Mishra and of violinist Padma Bushan Dr. N. Rajam and Pandit Sharda Sahai. She represented the USA in a concert tour during Festival of India 1986
Her lecture demonstrations, which included a musical translation of Indian Music to Western music faculty and students, spanned decades and included many university composition, string and percussion departments.
She was a member of the first Alternative Strings Section faculty at the ASTA National Conference and in subsequent years. She has presented at Julie Lieberman's Strings Without Boundaries Summer Programs and Mark O'Connor's String Conference.
Ms Richards and collaborator Jeff Deen (tabla and percussion) performed often at venues from concert stages, universities to ashrams, temples and health support centers. See and hear them on YouTube videos.
Other interesting, unique and riveting collaborative recordings and PERFORMANCES:
With Jorge Alfano spanning a number of recordings and many concerts for Ashrams and Retreat Centers (Alfa Music label)
With Layne Redmond, Vicki has recorded and performed over the decades, the last in Brazil. (Sounds True Label)
With Marty Quinn's interactive installation at Tanglewood, for a NASA exhibit
Up on scaffolding during pre construction, on a chilly night at the Arscht Performing Arts Center, Miami (Gustavo Matamoros-electronic composer)
Mary Luft's (Tigertail)Nervous City Orchestra, Miami
Judy Drucker's Concert Association and American Ballet Theater, 1980s
TEACHERS: Ms. Richard's violin teachers are many. They shaped her technical prowess, encouraged her musicality and provided support & knowledge of many things beyond measure:
Padma Bushan Dr. N Rajam (BHU), Henryk Kowalski. Martin Fisher (Brown U.), Thomas Moore (U of M), Sri Amarnath Mishra, Pandit Sharda Sahai, Babara Poularikas (R.I.C.)
Master classes with Joseph Gingold, Mischa Kuttner, M. Braun, David Darling
MUSICIANS:
Ms. Richards 5 Studio Recordings span from the late 1980s -2011.  Artists collaborating: Robert Thomas Jr, Amitava Chatterjee, Jeffrey Deen, Satoshi Takeishi, Frank Carmelitano, Tim Richards, Mitch Kopp, Jean Balduc, Sam Chiodo, Chernol Mathais and many more excellent musicians.
In her private studios she taught many children, teens and adults violin playing in the Suzuki and Traditional Classical Music for 25 years in the Miami area. Ms. Richards took great delight in instructing and encouraging young musicians to achieve their potential within the beauty of music.
NON PROFIT FOUNDATION: Ms. Richards, with Tim Richards, founded and led The Indian Music Foundation, a non-profit institution, bringing Indian Music Artists to NYC and Miami for decades. They ran workshops; seminars and concerts provided the communities with a rich infusion of this intricate and rarely heard World Music.
Vicki's music is copyrighted, produced and distributed on Temple Street Music, Inc. She is a member of BMI. Music can be purchased on CD Baby or iTunes
Enjoy and Share the free Healing Guided Visualization and Music download on this site: ) Go to the Discography Tab and scroll down
Nov 30, 2014 electric violin, General Comments, global fusion music, healing music, HERstory, News, North Indian Classical Music, sacred music, She Vanishes
Vicki Richards is a musician/violinist, composer and improviser who is classically trained in 2 traditions. Ms Richards appears in a number of publications highlighting her place in history as a musical pioneer, particularly in the fusion of East Meets West. She was one of the first violinists to use both acoustic and electric violin processors.
Her studies in Classical European music and Indian Ragas have made her one of the most unique fusion musicians with access to a wide aural palette. She's has been plugged in and globally connected in music for many decades.
Her 5th studio recording, She Vanishes, was released in 2011and is the latest realization of a soundscape that is based in world fusion motifs and classically-tinged melodies. Public Radio airplay and glowing reviews document her life through music.
In the past few years with local and national dance events Ms Richards was increasingly known as a naturalist musician. She improvises while incorporating the music from the natural world (Everglades) with her field recordings.
Some of her colleagues in concert and on recordings include Robert Thomas Jr & Amitava Chatterjee. (former members of Weather Report), Layne Redmond, Steve Gorn, Steve Roach, Satoshi Takeishi and Jorge Alfano.  A number of You Tube videos are in duet with tablist and percussionist Jeff Deen.
Important venues include Sivananda Ashrams, Kripalu, Carnegie Hall, University Concert Halls, Temples, Churches, Health and Healing Support Centers.
Updated Bio 2014
Tags: electric violin, Global Fusion Music, healing music, HealingPowerOfMusic, Jeff Deen, music therapy, Vicki Richards, World music
Mar 15, 2014 General Comments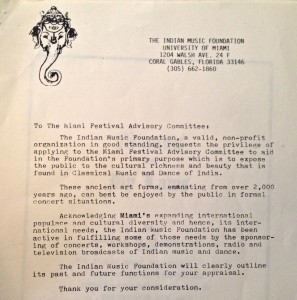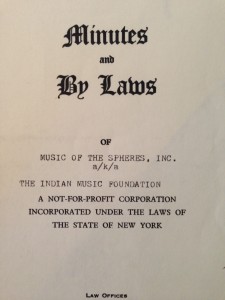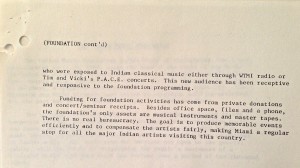 Mar 1, 2014 acoustic music, ambient music, environment, General Comments, global fusion music, national water dance, sacred music, violin music
The Deering Estate 4PM  April 12th   2014  come at 3:45 for a little extra music
30 minute program
Link:  http://se.nationalwaterdance.org/pages/event2014
Vicki Richards  and Jeff Deen accompany 4 dance companies. Part of a 30 dance company simultaneous and streaming event.
Arts for the Environment….on Biscayne Bay
New World School Choir sings   "Cloudburst"
OBJECTIVES
Experiencing the power of dance to effect social change
Focusing on the need to create a national "water ethic"
Using the arts to build community
Bringing attention to the importance of arts in education
On April 12, 2014, National Water Dance is an evolution of the 2011 Florida Waterways Dance Project, a statewide, simultaneous, site-specific, performance presented at various water sites around Florida and live streamed on the Internet.
The premise for this project is to bring attention to environmental issues, specifically water, by creating community awareness through the arts. Every state, county, town in the US has a water issue whether it is drought, pollution, overuse etc. Each location will identify the most significant water issue affecting their community and through the creation of the site-specific performance event bring attention to their specific issue.
Tags: Arts for the Environment, Dale Andree, Jeff Deen, National Water Dance, New World School, Vicki Richards
Jan 7, 2014 General Comments
Excerpts from repertory "Grit", "Dance (4) 8", "Heaven" and live music by "Temporal Anomaly" Featuring Vicki Richards (violin) Robert Thomas Jr. (percussion and beats)
Oct 13, 2013 General Comments
Pre Service at 5:30PM on this first Friday in November-rhythm and entrainment plus a brief history of us and Indian Music.
During the Service 6-7, we play Raga for a special meditation.
This evening is a an open invitation to the community. Come and enjoy with us at Temple Beth Am, "The House of The People"
We are honored to be part of this service and it is Free to all.
Join us, bring your rhythmic self. Jeff is supplying drums and guiding the group.
With Cantor Nelson we will be creating a special musical segment that will be fun and includes you!
Address:  5950 N. KENDALL DRIVE, PINECREST, FL 33156 • 305.667.6667
Aug 13, 2013 acoustic music, ambient music, General Comments, healing music, Indian Music, North Indian Classical Music, relaxing music, violin music, world fusion
Jeff Deen, tabla and I will play Indian Music for a portion of this event.  Really looking forward to presenting this ancient yet, very moving, classical music to a new audience.  Hope to see you there!
At the Wertheim Concert Hall
Tags: acoustic music, gentle music, Global Fusion Music, healing music, Jeff Deen, New Age Music, tabla, Vicki Richards, violin music, World music
Nov 5, 2012 General Comments
Having some fun, in duet, at Books & Books this Thursday night. Violin (with electronics) and Guitar (finger tapped, looped)…a bit different than what you'd expect from those 2 instruments.
It's Books & Books 30th year Anniversary Week. It's free : )